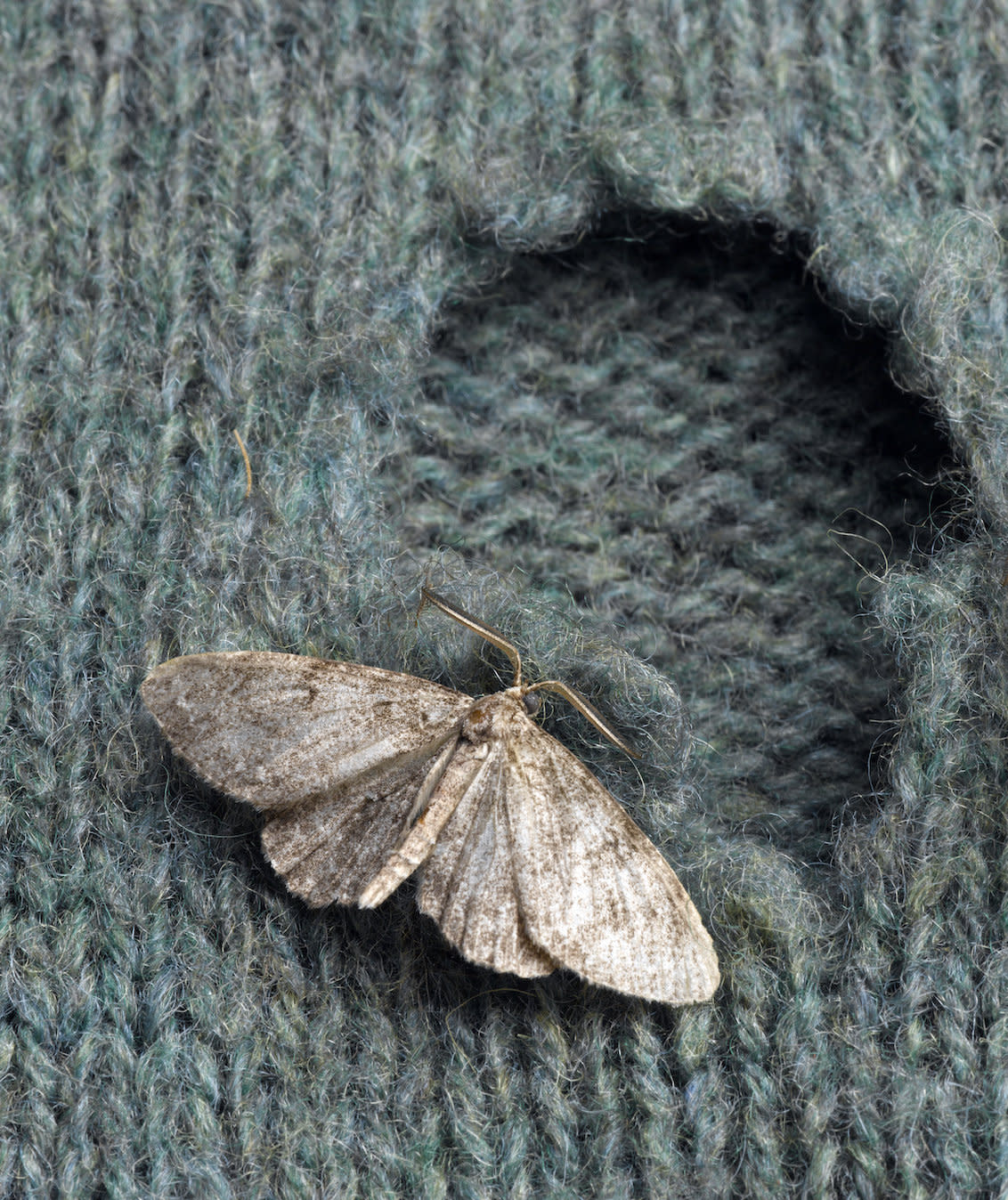 Description
Shipping
Care
Gifting
Packaging
In an embrace of true slow design and ethical clothing consumption, ROVE Knitwear is now offering repairs. Wear and tear is inevitable when you live in your most cherished items of clothing, and unfortunately moths like woollen knitwear as much as you do! 
Services start at £20 (price includes return postage) for a small hole about the size of a pea. See price breakdowns above.
We will turn around your mended item in 5-7 working days and post it back to you using a fully insured Royal Mail 1st Class service.
If you would like to get in touch with us to discuss the repair before booking it in then please feel free to email me at rose@roveknitwear.com. Or if you are happy to go ahead then we will contact you with details on where to send your item. We will also ask you the following questions.

1. Can you send us a picture of the hole in question?
2. Would you prefer a visible or invisible mend?
3. If you would like a visible mend, do you have a preference of which colours to use?
Thank you for joining the circular movement! 
Please note that we are currently only offering repairs on ROVE items. 
Free UK Delivery for all orders over £20! We will send your order with Royal Mail 1st Class Service. Please allow up to 5 days from receipt of order to receive your item/s. The shipping fee for orders under £20 is £2.80.
Free EU Delivery for orders over £100 - We will send your order with DPD. Please allow up to 14 days from receipt of order to receive your item/s. Shipping orders £40-£100 will cost £12. And under £40 will cost £7.50
Free International Delivery for orders over £200 - We will send your order with DPD. Please allow up to 14 days from receipt of order to receive your item/s. Shipping orders under £200 will cost £16.
If you wish to freshen up your 100% lambs wool knitwear then please hand wash at 20 degrees using a gentle wool detergent. Rinse in a bowl of clean water and lay flat on a towel to dry.
All orders come gift wrapped in reycled Kraft tissue paper and tied with twine. To add a personal message write yours in the order notes after you click on the cart. Perfect for hassle free gift giving.
There is zero plastic! We send our orders in grass paper bags which are both recyclable & home compostable. You can read more about this in our sustainability policy.
FAQ
Can I return my order? 
Yes, here at ROVE we want you to be completely satisfied with your purchase, and we believe the products we make are an investment so we want you to be able to wear your new item/s with ease and confidence. We accept returns for exchange or a refund within 14 days of the original purchase date. Please see our Returns & Exchanges page for more details.
Where are your products made?
We proudly make all our products in Great Britain. We have four different locations around the country where our items are made; Lincolnshire, Derbyshire, Manchester and Kent. Fore more details see our Factories & Mills page. 
Can I wear your products if I'm allergic to wool?
We use very high quality Merino lambs wool from the first shearing of a lambs soft underbelly. These fibres bend easily, causing minimal or no skin irritation. It is infact, the courseness of (any) textile fibres that cause skin irritation, not wool iteslf. Wool has been officially recognised as a non-allergen. In short, if you feel comfortable in cashmere then you will be comfortable in our goods too!
How quickly will I receive my order?
We take 1-3 days to dispatch your order, then UK deliveries are sent using Royal Mail 1st Class and take 1-2 days. So you can receive your order as quickly as the following day, and up to 5 working days later. If you are in urgent need of your item please contact us as we are always willing to fast track your order for no extra cost. For more details see out Shipping page.
About
The Materials
We use the highest quality yarns. Our merino lambswool has been spun in Britain from high grade fleece to give you the softest touch "just like cashmere" - one customer told us.
The Product
Our collection has been designed to stand the test if time. When carefully cared for, our knitwear can be passed down through generations to come.
Customer Service
We want you to be happy with your purchase. ROVE has been built on a strong sense of consiousness so if you're not then just let us know and we'll do our best to find a solution!